Network solutions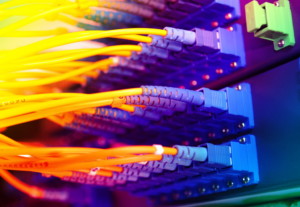 Rapid Green believes that in order to be successful in today's business environment, technology needs to work for you not against you. Technology is a vital part of business – it can advance a company and help a business reach or exceed its goals. Rapid Green's Network Management solution provides premium support for your entire network. This is done while managing the advancement of your technology as it relates to your business goals and objectives.
Network Support Tools
Rapid Green utilizes the most advanced remote network monitoring tools, asset management tools and help desk ticketing system. We proactively monitor and manage your network to protect and defend against hackers, viruses, and spyware while ensuring uptime, productivity and efficiency.
Today's Small Business Environment
Your company's infrastructure is a crucial element to its success; requiring regular care to perform at an optimal level. As your IT specialist, Rapid Green monitor the overall health of your network daily, ensuring your technology maintains its best condition possible. By proactively maintaining your system, our technology specialists are able to pinpoint issues before they surface, preventing your company from expensive downtime and other complications. As your business grows, we will help to ensure you have the right resources in place to sustain its development.
Network Management Plans Include:
 Router Management

Firewall Management

VPN Management

3rd Party Vendor Management